Today's Top Real Estate News
Provided by RISMedia News
12/15/2019 3:39:54 AM
Creating a Safe, Secure Multigenerational Home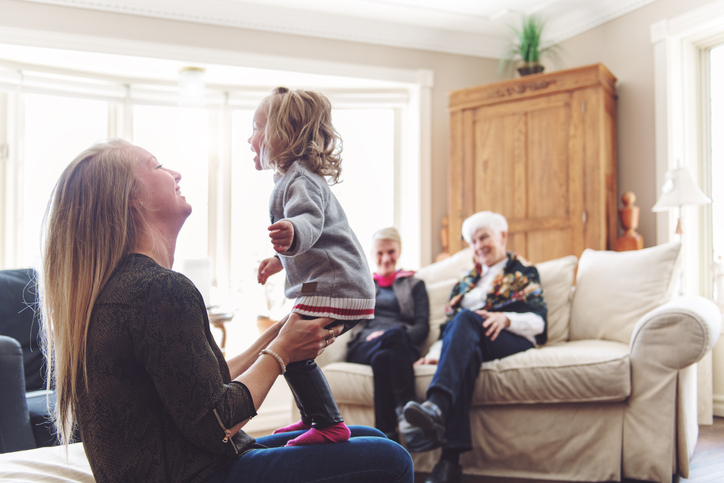 Whether you're expecting a new addition to the family or making room for your elderly in-laws, transitioning your living space to accommodate multiple generations takes careful planning.

"Delayed marriage patterns, increased life expectancy and the housing crisis have all contributed to the resurgence of multi-generational households," says Richard Hart, co-owner of Harts Services. "While these homes are excellent solutions for many families, it's important to remember they often have unique plumbing and safety needs."

To help, Harts Services recommends making the following updates:

Install a new toilet. A standard ADA toilet is a more aesthetically pleasing option than a raised toilet seat. This toilet style is great for family members with limited mobility. Individuals with arthritis or that have had hip or knee replacements will greatly benefit from this upgrade.

Be mindful of the water heater temperature. It's important to check the water temperature before placing young children in the bath. To take further precautions against scalding, lower the water heater temperature to 120 degrees Fahrenheit. This can help reduce the monthly energy bill as well.

Add cabinet locks. Cleaning products and medication stored inside easily reachable bathroom and kitchen cabinets can pose a hazard to children. It's a good idea to install cabinet locks to keep children safe from harmful substances.

Consider grab bars. Installing grab bars by the bath and toilet can provide extra assistance for relatives that require mobility assistance.

Invest in a shower chair. Shower chairs are great options to help seniors shower without assistance. They provide more stability for bathing and allow for added rest and comfort.

Add a toilet lid lock. Toilets can pose a drowning hazard to young children. A toilet lid lock can help keep them safe as well as protect your plumbing from any objects that children may attempt to flush down the toilet.

Source: Harts Services

Published with permission from RISMedia.
Make Your Weight Loss Goals a Reality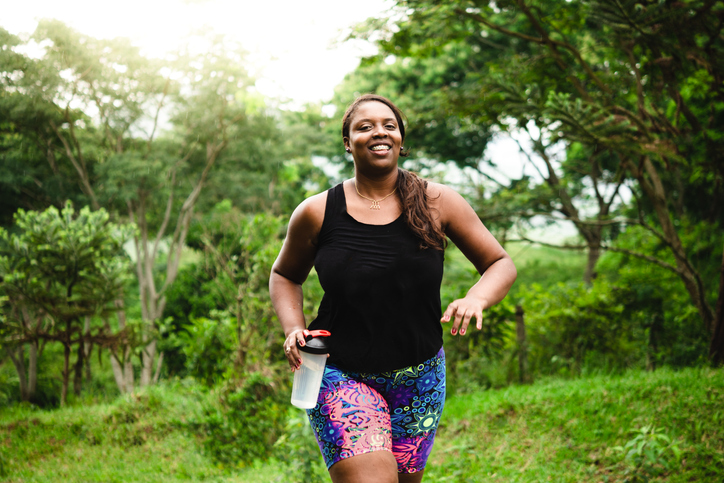 (Family Features)--Losing weight is a highly personal journey as a wide range of factors can affect a person's ability to do so. There's no one approach to weight loss; rather, the best approach is the one that fits your life and body best.

Get motivated to reach your weight loss goals with these expert tips.

Set realistic goals. Most experts agree you shouldn't lose more than 1-2 pounds per week. More rapid loss may shock your system, and chances are you're depriving your body of important nutrients. More aggressive loss is also less likely to be permanent or sustainable; long-term results generally come with steady loss over a period of time.



Eat well. Regardless what eating plan you choose, recognize the importance of nutrition in your weight loss program. Weight loss occurs when you burn more calories than you consume, so build your menu around nutrient-rich foods that fill you up. Strive for a well-balanced diet that encompasses all the food groups and, if necessary, discuss your goals with a doctor or nutritionist who can help you identify the best foods to enjoy and those to avoid.

Consider a supplement. If managing cravings or your appetite hinders your weight loss, talk to your doctor about whether or not a supplement may be a good solution. For example, RiduZone is a patented supplement that gives your body more of a substance it already creates called Oleoylethanolamide (OEA). In essence, OEA tells your brain you are full and it's time to stop eating. Developed and endorsed by Dr. Jay Yepuri, a board-certified gastroenterologist, the supplement is a non-stimulant that may help you feel full faster to reduce caloric intake and boost metabolism to burn stored fat.

Get active. Creating a calorie deficit is necessary to lose weight, and increasing your physical activity helps ensure you're burning calories. However, getting active isn't just about playing the numbers game. Physical activity also promotes overall wellness with numerous physical and mental health benefits, including improving circulation and stimulating feel-good endorphins.

Stay committed. It's easy to fall off your weight loss plan when unexpected circumstances arise. Give yourself a little grace and permission for occasional misses so you stay motivated to get back to your program. That may mean waiting for a cold to pass and doing less strenuous workouts at home or making extra healthy choices at mealtime in advance of an indulgent event.

Source: NutriForward

Published with permission from RISMedia.
It's Easier Than Ever to Go Green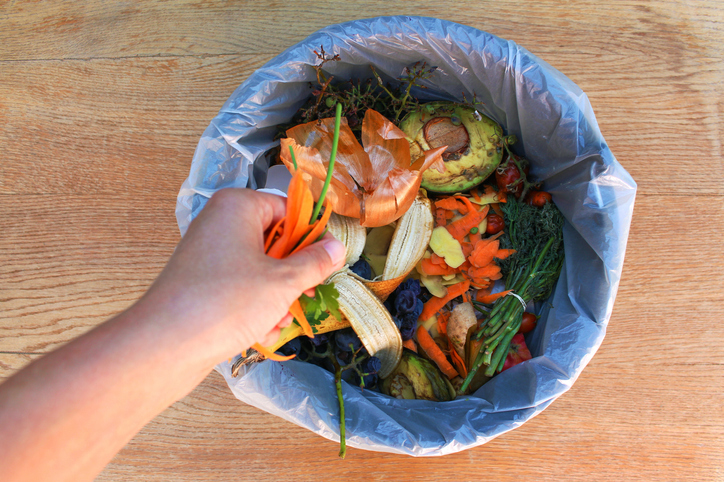 For those focused on environmental sustainability, it can be a challenge to navigate your daily life while still staying "green." To help, WalletHub recently asked a panel of experts to share their advice on living a greener lifestyle.

So, check out the easy ways they advise consumers to "go green" without much cost or effort:
Joseph F. C. DiMento, Distinguished Professor of Law, University of California, Irvine suggests you:

- Invest in one hybrid car and for other trips use other than single passenger transportation.

- Buy what you eat, not what you can afford and might eat.

-Invest in solar at home.

-Be a little cool at home in the winter and warmer in the summer (i.e., don't overuse heating and air conditioning systems).

-Buy fewer gadgets and those you buy check for environmental impact. Children need not have every new electronic or other device advertised, especially plastics-based.

Robin Rothfeder, Ph.D., Assistant Professor of Natural Resource Planning, UW-Extension Specialist, Center for Land Use Education, University of Wisconsin-Stevens Point, says:

- Eliminate single-use food product consumption with reusable water bottles, coffee mugs, utensils, to-go containers, straws, etc.

- Prioritize food products with limited or no single-use packaging.

- Print double-sided whenever appropriate.

- Opt-in to paperless billing and opt-out of paper junk mail.

- Take advantage of local recycling and composting programs wherever available.

- Find nearby electronic waste drop off locations and divert toxic products out of the landfill.

- Use reusable grocery bags and keep them in a convenient and obvious location so that you don't forget!

- Eliminate 'vampire power' consumption by using power strips to quickly unplug electronics when not in use.

- Share and discuss easy green lifestyle choices with friends and family.

Raphael Calel, Assistant Professor, McCourt School of Public Policy, Georgetown University, says:

- In summer, set your thermostat a degree or two higher, and in winter set it a few degrees cooler than you otherwise would.

- Use less hot water by turning down your water heater and doing laundry at a lower temperature.

- Hang laundry instead of using the tumble dryer.

Finally, Alysa Remsburg, Lecturer, University of Wisconsin - La Crosse, says since each pound of food we consume requires tremendous environmental impacts to fertilize and process, one of the cheapest ways consumers can reduce their environmental impact is by wasting less food.

Published with permission from RISMedia.
Window Condensation: What You Should Know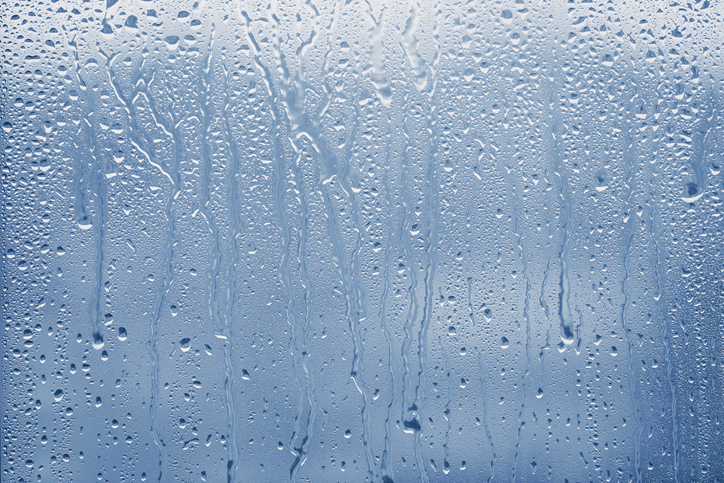 Most homeowners have experienced the curiosity of moisture or frost gathering on your windows as the temperature drops. But why does this happen, and what does it mean about the effectiveness of your windows?

To explore this, window expert Lyle Kvarnlov, Product and Services manager for Marvin, offers insight into the surprising factors that can contribute to window condensation and steps you can take to improve or prevent it.

Never underestimate the power of airflow. If there's one takeaway for reducing potential window condensation, it's making sure that the air is moving in your home. Use fans to help promote circulation, and make sure that your bathrooms and kitchen are properly ventilated with exhaust fans that are vented to the outside. The same rules apply to laundry areas, as the exhaust from a dryer can emit large amounts of water vapor in a short period of time if vented into your home.

Identify unexpected culprits. There are many surprising items in your home that can contribute to excessive moisture in the air. Do you store unseasoned firewood inside? Do you have many indoor plants, especially on windowsills? Do you have a large family? All of these factors can mean a moist environment where condensation could occur. You probably didn't know that normal breathing and perspiration by a family of four adds a half pint of water to the air each hour—and cooking can add another four or five pints.

Be aware of bigger problems. Groundwater seeping through the foundation of your home can be a major cause of excess moisture. Ensure your home has proper gutters, flashing and downspouts and make sure that water is being channeled away from your foundation. Dirt floor crawl spaces can also be a source of moisture and should be vented or covered with plastic to create a vapor barrier. A building professional can help you diagnose and address these potential causes.

Consider the age of your home. Excessive moisture is certainly not a symptom of older homes alone. Building materials like new wood, plaster and cement from a remodel or new construction contain a great deal of moisture. When the heat is turned on for the first time, this moisture will flow out into the air and settle on your windows. Expect this to disappear after the first cool season you spend in your home.

Limit heavy window treatments and raise your shades when it's coldest outside. It may seem counterintuitive, but heavy window drapes and blinds can trap warm air against the cold glass, leading to more condensation than you would see if the window was completely exposed to the interior of the room. Keep window coverings open during the day when it's cold outside and avoid heavy drapery when window condensation is an issue.

Know your humidity levels. Testing the relative humidity in your home is a simple way to understand why you might be seeing moisture on your windows. The Better Business Bureau advises maintaining a 25 to 30-percent relative indoor humidity. You can easily test your home's levels with a hygrometer available at most hardware or home improvement stores and many of today's smart home thermostats will also monitor your home's humidity levels.

Your old windows weren't "better," they were less energy efficient. Sometimes, after replacing older or original windows with new ones, you might see more condensation than you remember seeing before. Does this mean your original windows were simply better quality? Not necessarily. It actually means that the insulation and weather-stripping in your older windows allowed the house to breathe (more air in and out around the window seal) and more easily exchange drier air with more humid air. Today, windows and the houses they are placed in are more energy efficient, meaning that humid air can be more easily trapped inside of a home.

Source: Marvin

Published with permission from RISMedia.
Maximizing Family Time: 5 Tips for Enjoying Your Loved Ones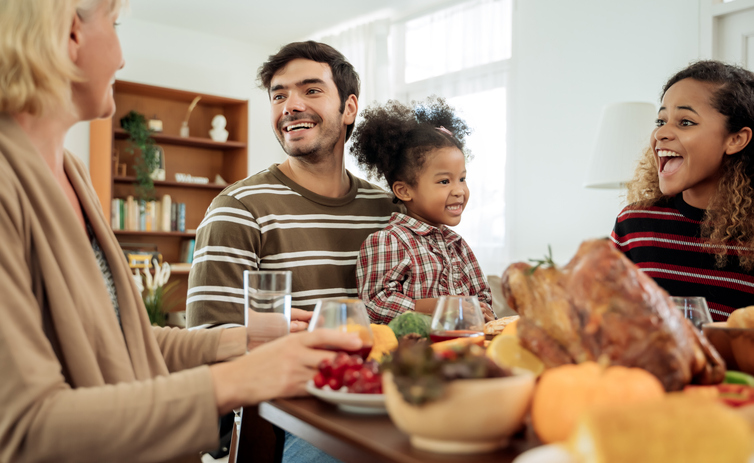 (Family Features)--Now as much as ever, close family ties can make a significant impact on young lives. Constantly emerging technology sometimes limits personal interaction, while many school-age children experience unprecedented stress levels.

Building strong connections with trusted adults can give kids a sense of security and a better foundation for achieving their potential. Make spending time together a priority with these engaging activity ideas that allow the whole family to get in on the fun.

Plan a Movie or Game Night
Kids thrive on routines and clear expectations, so a regular special event like a movie or game night can give them something to anticipate each week. Watching TV at home may not be a novelty, but you can make it an occasion to celebrate by adding special touches like dimming the lights to mimic a theater, pulling out cozy blankets and preparing popcorn or other treats. If you opt for game night instead, keep the enthusiasm strong week after week by creating long-range tournaments or allowing kids to rotate game selection privileges.

Read Together
Sharing books together not only creates an opportunity for bonding, it's a way to give your child an academic boost outside the classroom. Studies show that daily reading promotes literacy, helps kids build their vocabulary and improves overall academic achievement. Also, the benefits don't end with elementary-age children.

Parents can connect with older kids through books that carry important lessons about life and relationships. Reading books individually, then coming together to discuss them, similar to a book club, can provide the chance for thoughtful talks about difficult topics. For example, "Regretting You," from bestselling author Colleen Hoover, explores a tumultuous relationship between a mother and her daughter who must turn to one another when a tragedy shatters their lives.

Cook Meals Together
Eating together is a goal for many families, but preparing meals together takes those benefits even further. Engaging kids in meal preparation creates a sense of cooperation and instills pride for a successful project. It's also a chance to share family traditions and pass on recipes that have traveled through generations.

Enjoy a Craft Day
Kids need the chance to let their imaginations soar, and arts and crafts projects can provide the perfect outlet for creative expression. An art session may be as simple as enlisting everyone's help to make decorations for an upcoming event. Another thoughtful way to channel all that creative energy: have little artists make cards to deliver to a local senior or retirement community.

Take a Trip
Discovering new places is an exciting way to create shared memories. A trip need not be costly or even far from home. Even a day trip to explore a new community nearby can provide a natural setting for the whole family to connect and form lifelong memories.

No matter what activity you choose, investing in time together strengthens relationships so kids can flourish with the confidence of a support system behind them.

Source: Amazon Publishing

Published with permission from RISMedia.
Heating with Propane? 8 Things to Consider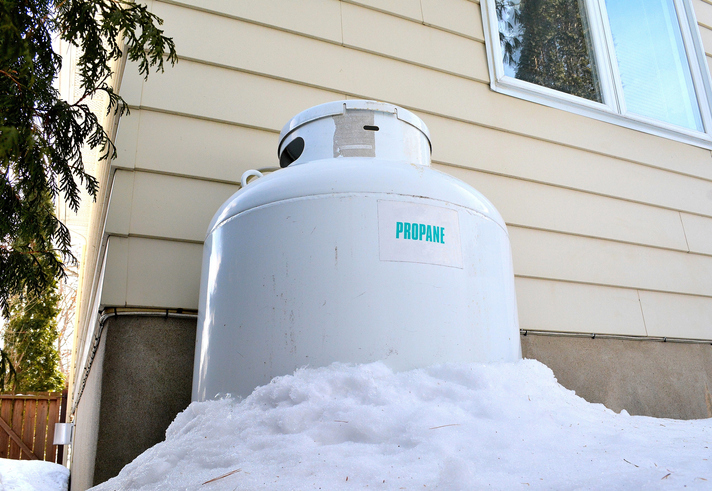 For those heating their homes with propane, there are plenty of ways you can maximize your efficiency and economy. According to Leslie Anderson, president of the Propane Gas Association New England, proper planning helps to ensure that customers are safe and warm during the winter season.

Anderson offers these timely tips:

- Consider signing up to be on automatic delivery if offered by your supplier, to ensure you are not caught short or empty in the event of a lengthy winter weather event.

- Talk to your propane supplier about options such as a propane generator. When power fails, propane generators can keep your family warm and protect your property from winter damage.


- Mark the location of your tank using a flag, pole or stake that is higher than the average snow cover depth for your location. It will help you avoid plowing or shoveling rooftop snow on top of your tank.

- Should your tank become covered with snow, use a broom to clear it - not a shovel that could damage, dent or even puncture it.

- Alert snow plow and construction contractors now. Make sure the company is advised of the location of both above ground and underground tanks. Accidental contact of snow removal or construction equipment with tanks could cause a serious safety hazard.

- Ensure that there is always a clear path to your tank for deliveries. Remember, fuel delivery trucks are TWICE as wide as cars, so make sure that your driveway is cleared to a width of 12 feet.

- Clear out leaves and vegetation that may build up around the side of your house near appliance vents now and keep them clear of snow throughout the winter. Proper venting from appliances is a serious safety issue.

- Finally, Anderson reminds consumers that propane is green sustainable energy, and an Environmental Protection Agency-designated clean fuel. That means switching to or using propane reduces greenhouse gas emissions.

Published with permission from RISMedia.
How-To Protect Your Pipes This Winter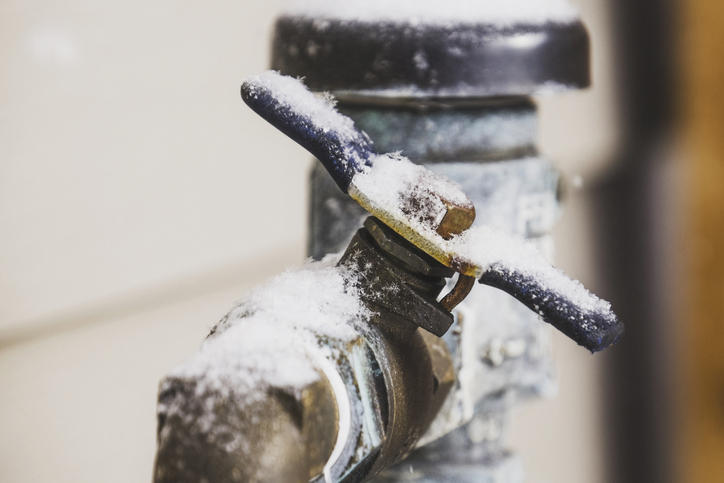 During the winter, many homeowners are vigilant in keeping their driveways clear of snow and their front steps free from ice, but how much time do you spend thinking about your pipes?

"Frozen pipe issues are more than just a minor hassle," says Max Rose, owner of Four Seasons Plumbing. "Damage caused by frozen pipes bursting can cost thousands of dollars in repairs, property damage and loss. Fortunately, most homeowners can avoid untimely expenses like this by being proactive instead of waiting on freezing lows to arrive."

Rose and the Four Seasons team list the following tips to prevent freezing pipes:

Survey the home's exterior – Small air leaks near pipes can cause them to freeze very quickly. Use caulk or insulation to seal any troublesome cracks.

Monitor indoor air temperatures – It's a great money-saving practice to lower the thermostat at night or during absences, but temperatures should never be set below 65 degrees to prevent pipes from freezing.

Pack-up outdoor hoses – Stow away outdoor hoses in the winter months and make sure the indoor valve is completely shut off. Make sure hose bibs are completely drained before covering.

Let faucets drip – On nights where a below freezing temperature drop is in the forecast, be sure to let faucets drip with warm water. Even a trickle of water helps prevent pipes from freezing.

Open cabinets – Cabinet doors can prevent warm air from getting to pipes under kitchen and bathroom sinks. It's an important practice to leave them cracked so that the heat can circulate around the pipes.

"Cold weather is troublesome enough on its own, and more so around the holidays," Rose says. "If you do happen to fall victim to a frozen pipe disaster, turn off the water at the main as soon as possible, then call a professional right away."

Source: http://callfourseasons.com

Published with permission from RISMedia.
Let Trends Guide Your 2020 Travel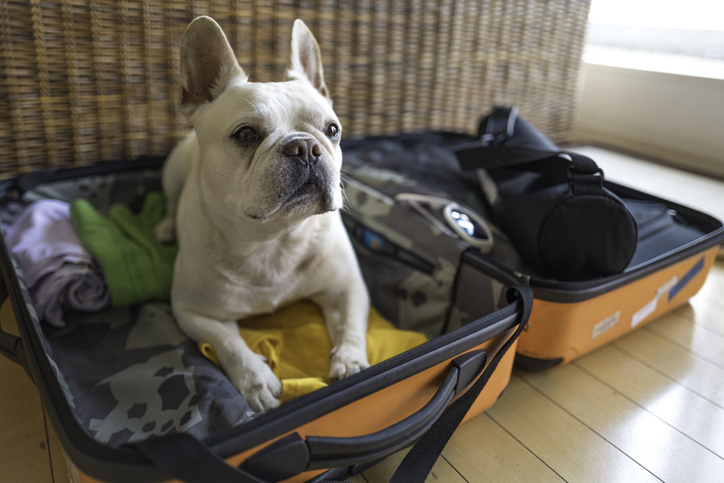 (Family Features)--While there's plenty to be said for taking the proverbial road less traveled, fellow tourists can provide a wealth of knowledge to help shape a vacation filled with lifelong memories.

Whether you expect your travel plans for 2020 to take you near or far, having a pulse on how and where others enjoy spending their travel time may help narrow down your options. Start planning your next getaway armed with the findings of a trend report compiled by vacation rental app and website Vrbo, especially when it comes to selecting a destination and your accommodations.

Unique Accommodations. Traditional vacation home favorites like beach houses, cabins and condos still reign supreme, but adventurous American travelers are staying in some unusual options. In fact, 71 percent of millennial travelers said they would consider staying at a non-traditional vacation rental.

In addition to barns, castles and treehouses, properties on wheels and properties that float join the ranks of unusual accommodations travelers are booking. Travel demand for houseboats, yachts, RVs and travel trailers is up 30 percent year-over-year.

Surf's Up. Portugal's reputation for affordability, primo surfing and sunshine-filled climate make the country a desirable place to explore. That may explain why seaside locales in Portugal took three of the top five spots on the list of hottest international beach destinations for American travelers. Chania, Greece, took the top spot, followed by three Portuguese destinations: Vila Nova de Gaia, Porto and Lisbon. Catania, Italy, rounded out the top five.

For those seeking to stay stateside, four of Vrbo's top five United States destinations this year are beaches, including: Gulf Shores, Ala.; Miramar and Rosemary Beach, Fla.; Panama City Beach, Fla.; and Maui, Hawaii.

Same-City Stays
Rental demand data in Chicago, Philadelphia, Dallas, Atlanta and a number of other urban destinations showed the single largest traveler origin market for each city was that same city.

"'Cele-cations,' when people seek accommodations to host and spend time with groups of family and friends for milestone events like weddings, birthdays and anniversaries, may be fueling the trend of people booking vacation homes in the same cities where they live," says Melanie Fish, Vrbo travel expert.

Also high on the trend list: short-stay, drivable destinations located within 300 miles of home.
Up-and-Coming Destinations

Their names may not be familiar to the masses, but each of the top emerging domestic vacation destinations shares one thing in common: outdoor appeal. Places that appeal to families and other groups of travelers looking to explore the great outdoors are seeing a major surge over the past three years.

If an outdoor getaway is your ideal trip, consider destinations like Terlingua, Texas, located just a short distance from Big Bend National Park; Bella Vista, Ark., situated in the Ozarks near majestic lakes; Westport, Wash., surrounded by a bay to the east and the Pacific Ocean to the west; Cherry Log, Ga., which sits in the heart of Chattahoochee National Forest; and Edisto Island, S.C., a charming beachside retreat one hour from Charleston.

"This is the third year in a row travelers' desire to be outdoors has filled the up-and-coming destinations list," Fish says. "Clearly, people want the comforts of a home away from home while soaking in scenery."

Source: Vrbo

Published with permission from RISMedia.
Winter Allergies Aggravating Your Asthma? It May Be Your Indoor Air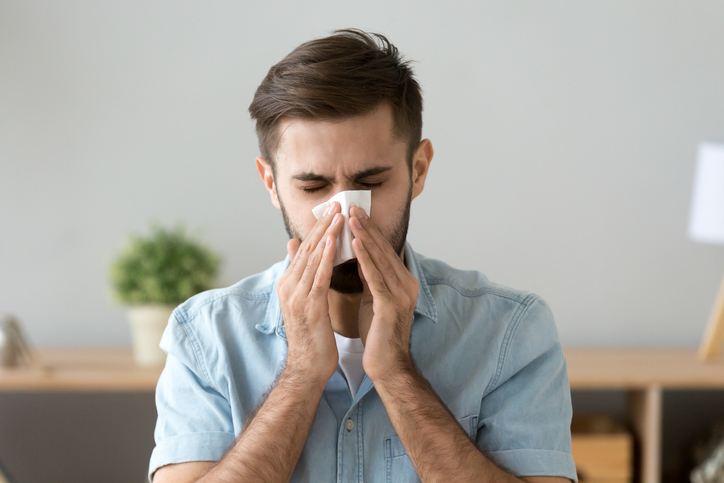 As the weather cools down and folks tend to head indoors for the winter, allergy sufferers might not find the respite they're expecting. One reason, according to Dr. John McKeon, chief executive officer of Allergy Standards Ltd., is poor indoor air quality, which can be two to five times worse than outdoor air.

To keep winter allergies at bay, Dr. McKeon says it's important to take steps to improve one's indoor air quality, and various filters can be an excellent way to improve air quality, indoors and on the go.

There are a range of different types of filtration systems — so which one is best for you?

Electrostatic filters use an electric charge to stick the particles to metal plates. As the particles are drawn into the filter, they are given a charge, which makes them stick to a positively charged metal plate that you clean regularly.

Activated carbon filters are used to remove odors and volatile organic compounds from the air, but do not have any specific particle removal efficacy.

Media-based filters are basically a solid material with holes that allow air to pass through, but will prevent certain sizes of particles passing through. Media-based filters are used in vacuum cleaners, air cleaners, HVAC systems etc. - and Dr. McKeon says the type of material that is used in these filters will affect its price and performance.

Here's a breakdown:
- Fiberglass is one of the most affordable types of media-based filter and is disposable. These types of filters mainly protect the air cleaning device from large particulates, however, rather than filtering out contaminants.

- Pleated filters are generally made from cotton or polyester — a higher number of pleats will result in a greater surface area and greater filtering performance.

- Washable filters can save money, but it takes time to wash the filter and ensure it is completely dry prior to use. Replacing a filter while damp may lead to mold and bacterial growth

- HEPA filters are most appropriate for people with allergies as they have the capability to remove small particles with high efficiency. HEPA filters can remove in excess of 99.97 percent of particles.

Dr. McKeon says no matter which filter you choose, maintenance of indoor air quality is essential for a healthy home.

Published with permission from RISMedia.
Keeping Pests Outside This Winter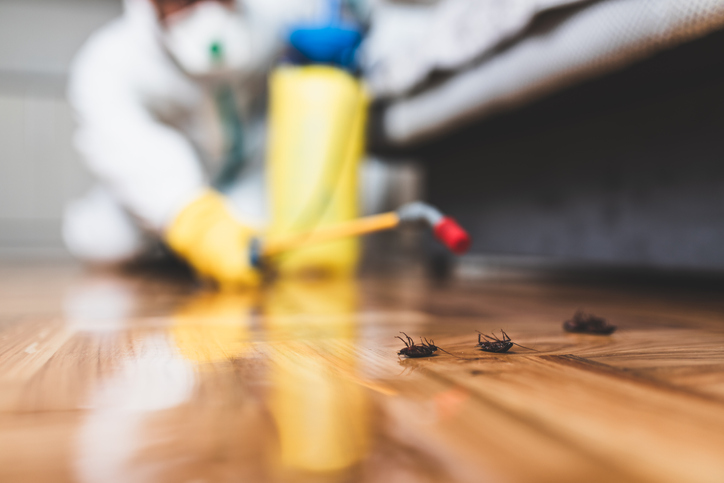 While the holidays are a time of family fun, you may find a few uninvited guests entering your home this winter, coming in hordes in the form of creepy crawlies.

"During the holiday season, we access areas that we do not see very often during the rest of the year, such as attics and basements, to bring out decorations, which can introduce pests living there to the rest of the home," says Glen Ramsey, an Orkin entomologist. "Some of the food and decorations placed out during holidays can also attract unwanted pests."

According to Orkin, awareness and vigilance are key to keeping your home pest-free. See their insights, below.

Aphids: A Cautionary Tale.

Many people choose to celebrate the holidays with live trees, but unfortunately, real Christmas trees may carry pests—such as aphids—indoors.

What is an aphid? It is a soft-bodied insect, about the size of an ant, that uses its piercing, sucking mouthparts to feed on plant sap. Aphids are common on conifers.

"While it is unlikely aphids cause any damage to the home or residents, they are a nuisance and may exude a sticky honeydew-like substance," says Ramsey.

Although many will stay on the tree, aphids are known to become active after exposure to warm temperatures indoors. Others are attracted to light sources, including windows. Aphids can reproduce quickly. In fact, a tree could be infested with hundreds or even thousands of the pests. A key sign of infestation includes seeing dead aphids underneath the tree.

Bed Bugs - The Unwanted Holiday Travel Guest. Bed bugs, which are typically 4-5 mm in length and red to dark brown in color, are great hitchhikers and can travel from place to place with ease, including luggage, purses and other belongings.

"Bed bugs are not a sign of uncleanliness," says Ramsey. "They only need blood to survive and can be found anywhere from single-family homes, apartments and hotels, to public places such as movie theaters, public transit, libraries and offices."

With the hustle and bustle of holiday travel, turnover rates increase, along with the likelihood of a bed bug introduction in hotels and homes across the country. Keep this in mind when you're on the road visiting loved ones. Also, think twice before you throw your jacket on a pile of others at a holiday party, as you never know where those jackets have traveled.

Ants Moving In For The Holidays

Ants often move inside looking for the same things that humans do—favorable temperatures, food, shelter and a permanent place to call home.

Observing swarmers during the cold weather months may indicate that an ant colony exists somewhere inside the home. In this scenario, ants are usually located somewhere in an inner house wall, in door and window frames, or in hidden places.

Furthermore, ants are omnivores and may be attracted to the interior of a home by substances that are edible and provide a good energy source, including the sweet baked goods that frequently accompany the holiday season.

The good news, though, is that all these threats are manageable and preventable. To help people avoid the risks associated with ants, aphids and bed bugs, Orkin recommends the following tips:

- Mechanical tree shakers are available at some retail lots and are useful in removing some insects from the trees. If a mechanical tree shaker is unavailable, vigorously shaking the tree before bringing it into a home will help remove unwanted pests.

- Routinely inspect any trees or plants brought indoors, all the way down to the trunk or stem.

- Before bringing potted plants and other vegetation inside from cold temperatures, check the soil for ants.

- Store sweets and other food in sealed containers and clean up any crumbs on counters.

- Decrease clutter around your home to make it easier to spot bed bugs on your own.

- When traveling, elevate your luggage on a rack away from the bed and the wall to avoid bed bugs. While repacking to return home, examine your luggage very carefully.

Using the tips above, homes across the nation can be better equipped to keep pests out this holiday season. To effectively control pest introductions, contact a trained pest professional who can assess your situation, implement a sound solution that is designed specifically for your home and monitor for improvements over time.

Source: Orkin, LLC

Published with permission from RISMedia.