Today's Top Real Estate News
Provided by RISMedia News
2/19/2020 4:31:01 PM
3 Ways to Protect Yourself from Identity Theft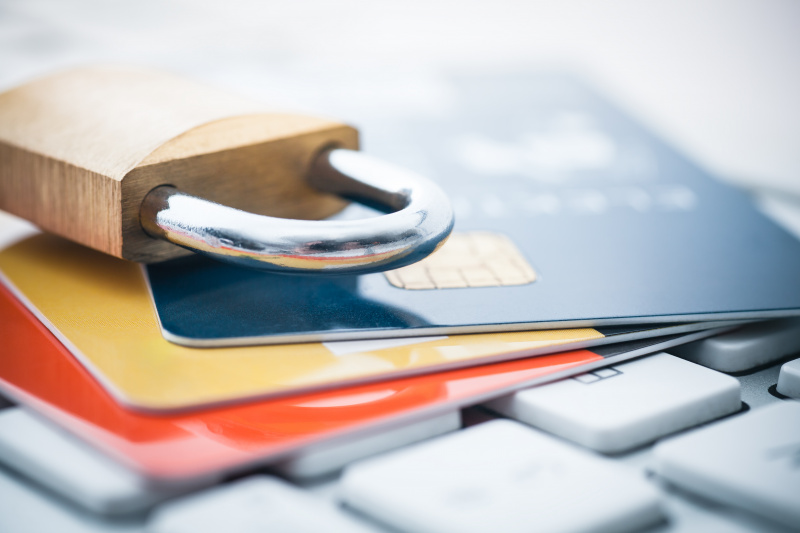 Checking your credit report consistently for fraudulent activity may not be enough to protect your personal information and thus your credit score. What will help are three tools that are common in the credit world: fraud alerts, security freezes and credit locks.

Fraud Alert
This is a free alert you can place with one of the three major credit reporting bureaus: Equifax, Experian or TransUnion. Once the alert is placed with one bureau, it will pass on to the other two.

A fraud alert is a notice put on your credit report, warning prospective lenders that you're the victim of identity theft. Lenders who see this warning should take extra steps to verify your identity before giving credit to someone claiming to be you. For example, a bank may try to contact you in various ways to verify your identity before approving you for new credit.

An initial fraud alert lasts for 90 days. It can be renewed for another 90 days after the first alert expires. It can also be extended for seven years if you've been the victim of identity theft.

Credit Freeze
Also called a security freeze, a credit freeze is an extra step beyond a fraud alert that can offer more protection. It can cost $2 to $12 to start, lift or remove a credit freeze, though most states require it to be free for identity theft victims.

A credit freeze does what the name implies—it "freezes" or locks access to a credit file against anyone trying to open a new account or get new credit in the person's name. It's more severe than a fraud alert. If you think your information or credit cards have been stolen and you're at high risk of fraud, a credit freeze may be worthwhile.

But that protection comes with a price. It also shuts out companies that you may want to do business with, such as lenders, insurers and cellular service providers that may want to check your credit report. To get around that, you have to temporarily lift the freeze with a PIN and set a date for the freeze to be reinstated automatically.

Credit Lock
A credit lock is similar to a credit freeze and should be easier to use. It's offered by a credit reporting company and allows users to lock and unlock the account online easily instead of having to verify their identity each time a lift or security freeze is done.

Credit locks usually require an annual fee, typically around $60. A credit lock lasts for as long as you pay the annual fee. The lock only works for the credit reporting company that you start it with. Credit locks must be initiated with each company if you want all of your information to be locked.

Published with permission from RISMedia.
Title Insurance and Why You Need It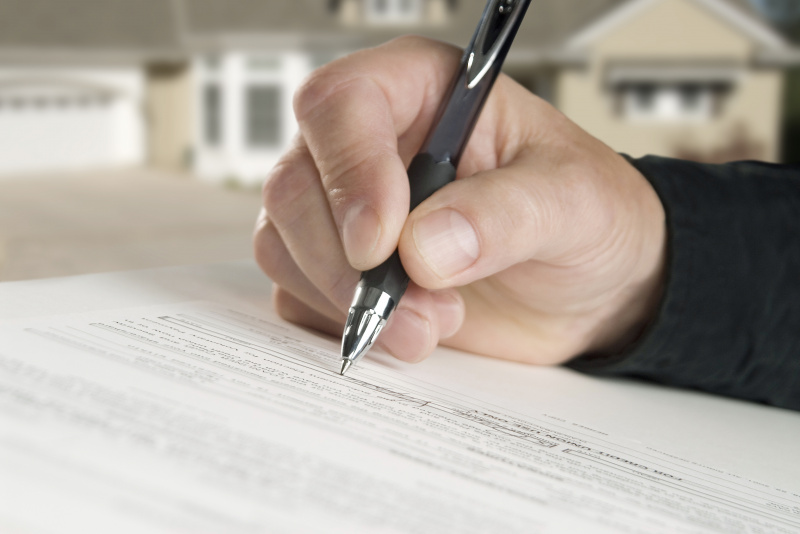 Title insurance can be one of those things that someone says you need when you buy a home, but you don't understand why.

Without it, you could be left with a nagging question in the back of your mind: "Does the seller really own the property?" If the answer is no, it could be bad if you don't have title insurance.

Some people or companies other than the title owner may have rights to the property. For example, the property owner may have sold mineral, air or utility rights to someone else. Or a bank with a mortgage on the property may own an interest in it. The government can also have a lien on the property for unpaid taxes.

What does title insurance do, exactly? Basically, it covers events related to the title that have already happened. It doesn't cover future things that happen to the title after it has been issued.

First, the title company or an attorney verifies that the seller owns the property and is free to sell it. The title search includes searching property records to make sure there haven't been any clerical errors and that there aren't any undisclosed heirs, spousal claims, omissions in deeds, unknown liens or fraud with the deed. If there are any errors, they're fixed before the home purchase transaction is completed.

Second, the title company contracts an underwriting company to issue an insurance policy, called title insurance. This protects you in court if anyone challenges you to the title of your home. If you lose any equity, you'll be compensated.

Two insurance policies will often have to be bought by the homeowner: one protecting them as the owner, and a lender's policy protecting the lender. The lender requires the insurance because it is providing a loan with the property as security. A problem with the title affects the value of the lender's security. Only the amount of the loan will be covered in the lender's policy, and it will decrease as the homeowner pays back the loan.

Published with permission from RISMedia.
Managing Credit Responsibly as a College Student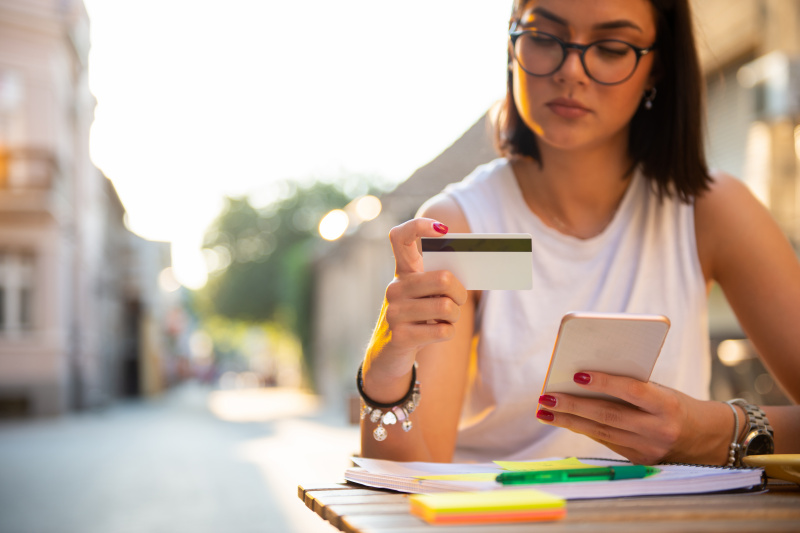 Building good credit in college is one of the best financial moves students can make. Having good credit allows them to qualify for loans, rental applications, auto insurance, phone plans and can help them get a job.

Being responsible with credit is the best way to establish and improve a credit score. For college students without much credit history, there are small but important steps they can take to build up their score.

Obtaining a Student Credit Card
Some credit cards are marketed to students and others who don't have much borrowing history. Federal laws restrict issuing credit cards to anyone under 21 unless the applicant has the independent ability to repay debt or has an adult co-signer who accepts joint liability for the account.

Student credit cards may have low credit limits, such as $1,000, but they are otherwise indistinguishable from other credit cards. They may even have features such as cash back, no annual fees and budget management tools.

Using Credit Cards Wisely
After getting a credit card, students can start using it slowly and for occasional, small purchases that can be paid for on time. This will help build credit history and help them stay out of debt.

Students shouldn't let a new card sit in their wallet. They must use it or risk the bank closing it due to inactivity. Putting small, recurring charges on it, such as a Netflix account or other website subscription, is an easy way to maintain use at a low cost.

Students shouldn't make any big purchases unless it's an emergency. Having low debt levels on their credit card will allow them to have enough of a credit line available in an emergency, and will increase the credit utilization part of their credit score.

Building Credit With Student Loans
One of the last things college students want is to default on their student loans, as this affects credit.

Borrowers should make at least the minimum payment each month and do it on time. They should borrow only what they need to go to school, instead of using the funds to buy a car or dine out. Once they graduate, they may want to consolidate their student loans to get a better interest rate.

On-time payments and paying off student loans will improve the credit score over time. If students run into problems making payments, they should contact their student loan provider and ask for forbearance. Federal student loans also offer Income-Driven Repayment plans that base payments on a borrower's income.

Published with permission from RISMedia.
Budget-Friendly Tricks for Updating Your Older Home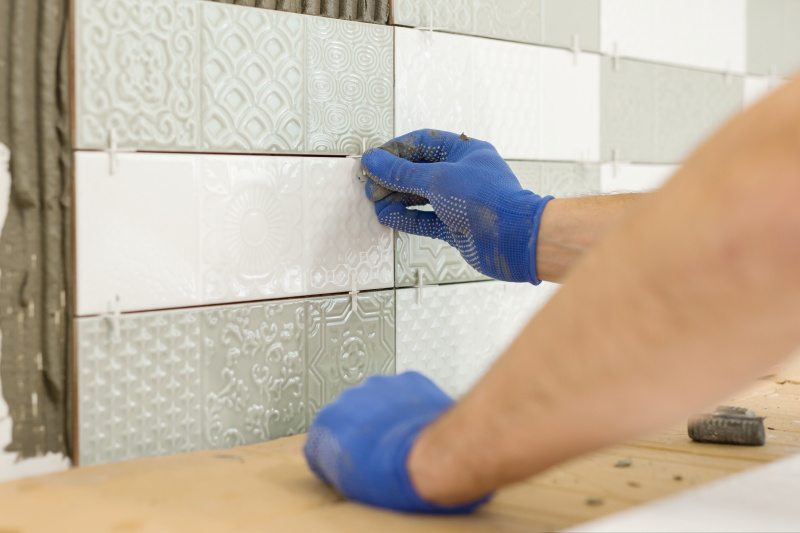 When it comes to updating an older home, you can make big style statements on a small budget, experienced decorators say.

"Start with a pop of color," Keysha Jillian, owner of Jillian's Designs in Tampa, Fla. told Reader's Digest in an interview. "Paint the front door—and the shutters, if you have them. If your mailbox sits out front, paint it, too. You'll protect them from the elements and create a fresh, new look for the cost of a gallon or two of paint."

Indoors, Jillian recommends a few of these small, but mighty, do-overs:

Toss out your throw pillows. Replace them with fuller, crisper new ones, mixing and matching colors and textures to add a fresh breath to your living space and bring your color scheme together.

Add an area rug. An area rug can transform any room, grounding furniture groupings and adding interest and definition to your living space.

Change out the hall light. Make a statement in your entry way with a chandelier or other contemporary ceiling fixture that brightens the space and welcomes guests with a flourish. (Adding table or floor lights may help your living space look larger.)

Add artwork and accessories. Stroll through stores like HomeGoods, Target or Tuesday Morning to find framed artwork and a few accessories to coordinate with your new throw pillows. It can bring a room together and add a fresh, new look without replacing older furniture.

Replace the light switch plates. Switch out those old, faded plastic switch plates for brushed nickel or other designs for as little as $5 per plate.

Throw on a backsplash. It can jazz up an old kitchen or bathroom instantly without breaking the bank. For as little as $10 per foot in most big box stores, you can find a choice of DIY designs, including mesh backing for easier installation. If that sounds too intimidating, consider creating an accent wall behind the sink with a contrasting and bright colored paint.Install closet organizers. Most older homes come with small closets. Maximize the space with inexpensive closet organizers available at most big box stores.

Published with permission from RISMedia.
Alternative Ways to Fund a College Education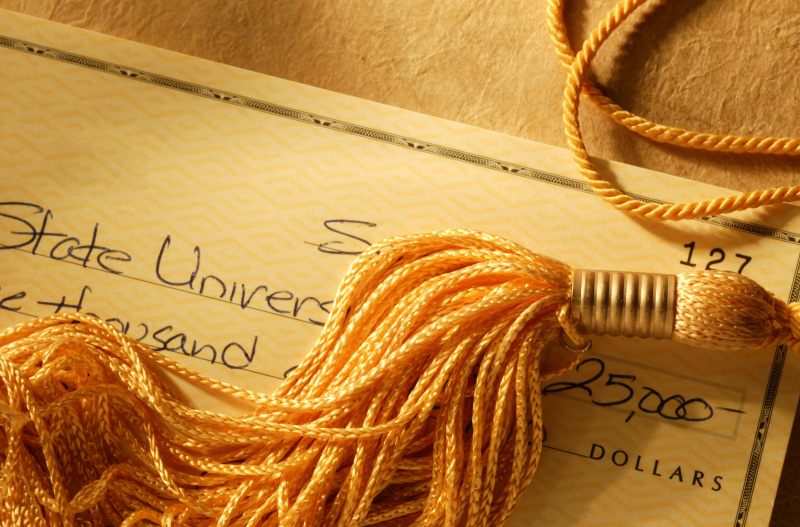 The average student loan debt for a college graduate in 2016 was $37,172, according to Forbes. That's a lot of debt to be saddled with when starting a career. However, you can help your children avoid student loan debt by looking into some alternatives:

Save Early
This takes years of forethought, but it can be one of the best ways to pay a large chunk of college expenses. Start contributing to a 529 college savings plan as soon as your child is born. Put in only $100 a month from birth and a high school graduate will have about $40,000—enough money to fund two years of going to a public college. If your child is working part-time or during the summer, they can also contribute to the fund.

Payment Plans
Many colleges offer monthly installment plans that stretch out payments over the course of a year or several years instead of requiring a lump sum before classes start. Payment plans can include four years of tuition, and some can be paid years in advance at current prices. Some college costs aren't included in payment plans, such as room and board, books, supplies, and personal items.

Recruitment Scholarships
If your child has been accepted to a college that they're overqualified for from an admissions perspective, they may be eligible for a recruitment scholarship from the school. These are used to recruit students who stand out the most in their applicant pool.

Advanced High School Courses
Some college credits can be earned in high school by taking Advanced Placement classes. Students can graduate from college a semester early or even sooner, saving you money.

Community College
Spending the first two years at a community college can save them a lot of money on education. They can also live at home to save money. If doing this, your kids will have to check with their academic advisor at the community college to ensure they're taking the right classes to transfer to a four-year college. Otherwise, you'll be wasting money on classes that won't count toward their degree.

Employer Assistance
Your employer may offer scholarships for your children. If your child is working part-time while attending college, their employer may also offer a tuition reimbursement program that will pay a large part of the college bill.

Published with permission from RISMedia.
How to Extend the Life of Your Carpet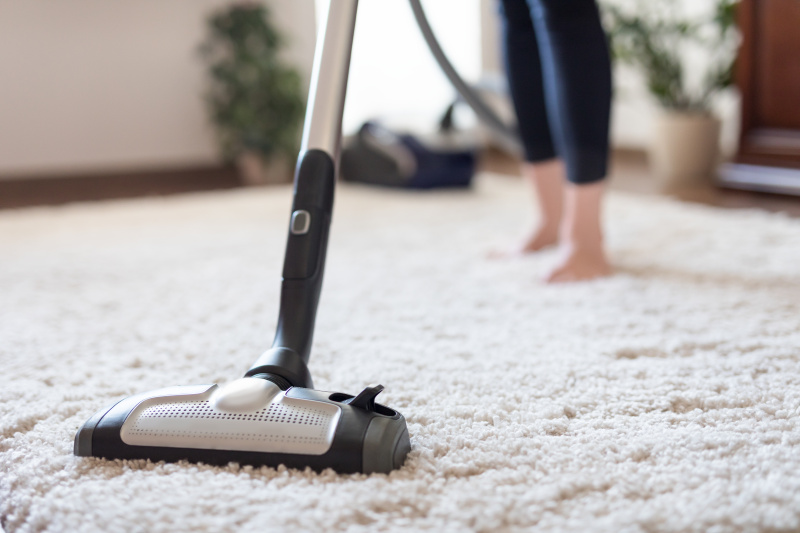 Whether you adore your new carpet or can't afford to replace it every few years, below are a handful of ways to extend the life of your carpet—even if you have kids and pets.

1. Lay down a rug in high traffic spots. It may seem weird to lay a rug over your carpet, but in places that see a ton of foot traffic—like by the bed, couch or doorways—adding an extra layer of protection in the form of a rug or mat can seriously prolong your carpet's life.

2. Vacuum frequently. Make sure you vacuum once a week to pull up damaging dirt and dander that can wear down your carpet overtime.

3. Take off your shoes. By enforcing a "no shoes inside" policy in your home, you will reduce the amount of dirt that gets tracked in. Add a shoe rack by the front door to help make it easy.

4. Act fast with spills. If you get a splash or spill on your carpet, tackle it immediately, but don't rub it in. Instead, use a spray bottle to mist a bit of water onto the stain and then blot it up gently with a towel as many times as needed. If it needs more work, create a solution that is 1:1 white vinegar and water and repeat the process.5. Deep clean. Once a year, deep clean your carpet with a professional carpet cleaning device. Often, you can rent out these cleaners, or hire someone to do it for you.

Published with permission from RISMedia.
What You Should Know Before Co-Signing a Home Loan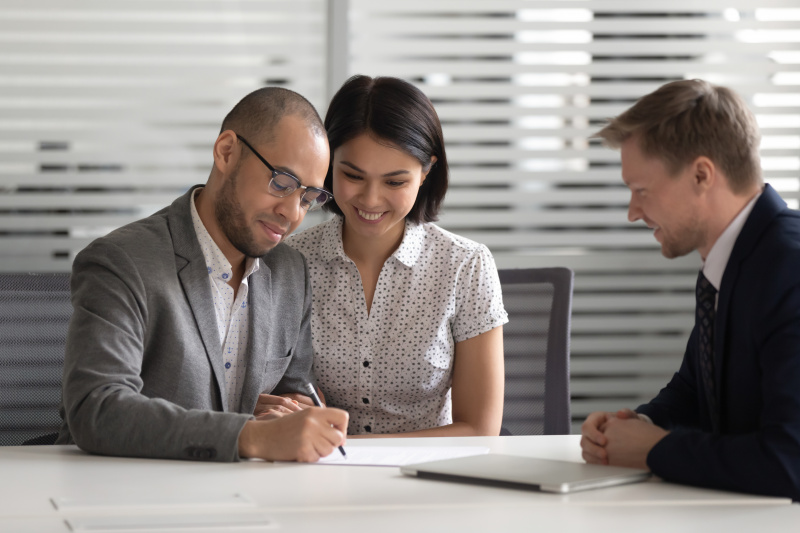 Many homebuyers need help from friends and family to qualify for a home loan through co-signing. Of home purchase loans in the U.S. during the second quarter of 2017, 22.8 percent included a co-signer, up from 21.3 percent in the second quarter of 2016—according to a study by Attom Data Solutions, a property database in Irvine, Calif.

Here's what you need to know before co-signing a mortgage:

Payments Are Now Your Responsibility
You're now 100 percent responsible for someone else's obligation. While you probably won't be making a monthly payment on the house, as a co-signer you're now just as responsible for repaying the obligation as the homebuyer is.

Your offer to help by using your income and good credit score as qualifying factors extends to paying the mortgage if they don't make payments.

Your Future Credit is Affected
A co-signer is, in essence, lending their future credit worthiness for someone else's current mortgage obligation. If the person you're co-signing for loses their job and can't make house payments, then their credit report will be hurt, and so will yours.

The delinquency will appear on your credit report too, as does the obligation to pay the mortgage bill on time each month. This could hurt your ability to get credit in the future if you apply for a home, auto, personal, business or student loan, or want to get a good rate on a credit card.

Even if the mortgage payments are made on time and in full each month, being a co-signer on the mortgage can count against you when qualifying for future loans. That large loan is still a risk that you're obligated to pay, and could threaten your credit score.

Your Debts Will Be Looked At
A co-signer's debts will be considered in approving the home loan, with the expected outcome that debt and income from two borrowers will lower the debt-to-income ratio, or DTI, for the home loan.

For conforming loans, Fannie Mae and Freddie Mac will allow a "blended ratio" DTI that combines the incomes of the occupant and non-occupant co-borrowers. This can help when the co-signer isn't going to live in the house and has most of the income, such as for parents helping their child buy a home.

As a co-signer, you should be prepared to provide paperwork for all of the same credit requirements that the borrower is subject to, such as bank statements and income tax returns.

Published with permission from RISMedia.
A 2020 Guide to Energy Efficiency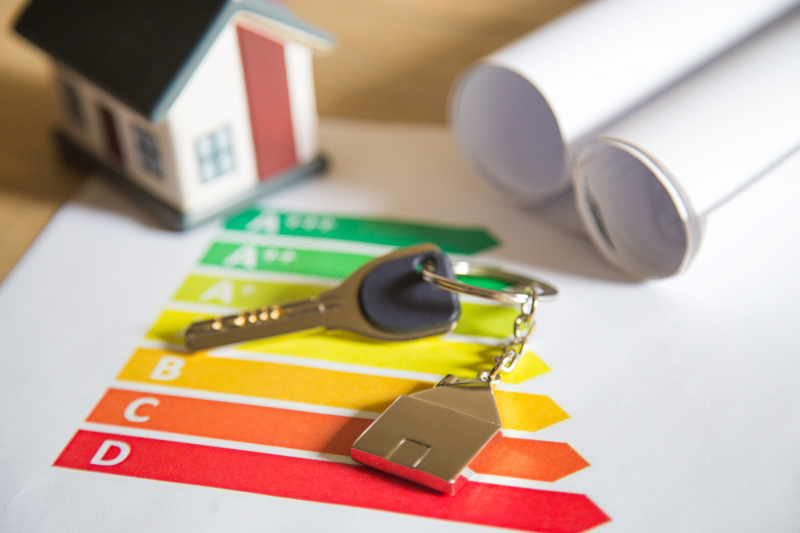 Thanks to advancements in technology, the average American home uses 30 percent less energy today than it did in 1970 - and, according to one survey, 76 percent of consumers plan to do something to make their home more energy efficient in the next three years.

Those are encouraging statistics. For consumers motivated by utility cost savings and preservation of our fragile environment, here are eight ways to go greener in 2020:

Replace Light Bulbs
Halogen bulbs, compact fluorescent lights (CFLs), and light-emitting diode bulbs (LEDs) use anywhere from 25-80 percent less electricity and last three to 25 times longer than traditional bulbs.

Save on Heating
Save 10 percent or more on heating and cooling costs by lowering your thermostat by three to five degrees and having your air ducts tested for leaks. See additional savings by reducing the temperature on your water heater and laundering clothes in cold water.

Replace Disposables
Wherever possible, replace disposable products (food storage products, ink cartridges, coffee filters, furnace filters and more) with reusable ones.

Be a Star
When replacing appliances, choose those with the Energy Star label. Energy Star clothes washers, for example, use approximately 40 percent less water and 25 percent less energy than other models.

Fill It Up
Wash only full loads of laundry and dishes.

Turn It Off
Unplug TVs and computers when not in use, turn off the lights when you leave a room and air-dry dishes instead of using your dishwasher's drying cycle.

Insulate the Attic
Up to a quarter of your home's heat is lost through the roof as warm air rises and older properties that already have insulation in place may not have the recommended levels.

Shorten Your Shower
Or at least get a water-efficient shower head, which will cut down on the amount of hot water you use, but will still feel like a strong shower.

Consider Solar
Unlike gas and coal, solar energy is renewable, clean and sustainable. The cost of going solar goes down each year and some states offer solar incentives. Shop and Eat Mindfully - Shop farmer's markets for locally grown produce. Plan meatless meals or plant-based alternatives at least once a week. Steer away from genetically engineered foods and toward non-GMO food products, which are safer, tastier and more nutritious.

Published with permission from RISMedia.
Time-Saving Kitchen Shortcuts That Donít Sacrifice Quality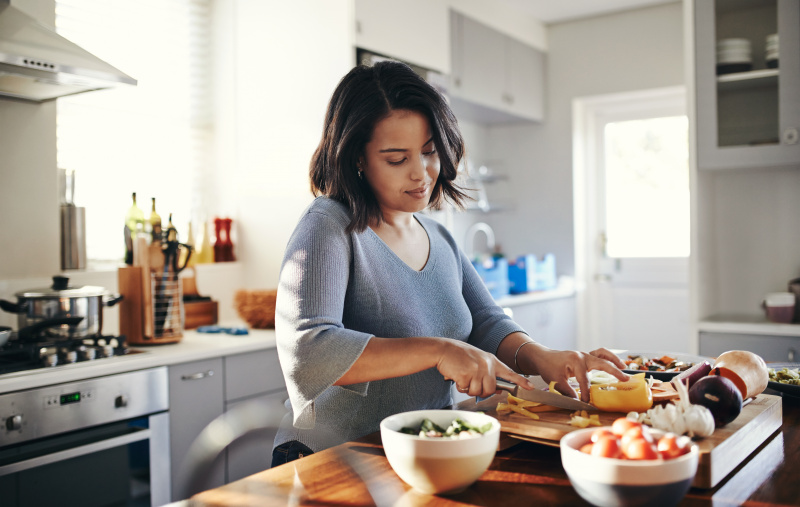 (Family Features)--If coordinating schedules to gather the family around the dinner table is a victory in its own right, finding enough time to prepare a well-rounded, flavorful meal may just be a medal-worthy accomplishment.

Whether a weeknight dinner or special occasion, you can shave precious minutes off your kitchen work and dedicate more moments to doing the things you love with these time-saving ideas that don't sacrifice quality.

Plan Meals Ahead of Time
Organizing your thoughts and scouring the kitchen for ingredients can take as much time as preparing the meal itself. Instead of wondering what you'll make and whether you have what you need to make it, take time to plan meals a week ahead whenever possible. Think through a complete menu, including main dishes and sides, and take inventory of the pantry and refrigerator so you can build an efficient grocery list.

Use Ingredients in Multiple Recipes
When planning and shopping for your weekly meals, consider which ingredients you may be able to repurpose. Not only does using ingredients across multiple dishes help minimize waste, it cuts down on prep time. If you'll be using chopped onion in multiple recipes, go ahead and chop enough for every meal and save the unused portions in the refrigerator or freezer.

Turn to Your Pantry for Simple Sides
Flavorful side dishes can be surprisingly simple. For example, Idahoan helps you put real mashed potatoes on the table in just 5 minutes. They start with 100% real Idaho potatoes from local growers then wash, peel, boil and mash them like you would at home. After cooking each batch, they simply fresh-dry the mashed potatoes so they're ready for you to prepare at home.

Make Larger Portions

Cooking once and eating twice (or more) is an easy equation for saving time. Intentionally making more than you need ensures fuss-free lunches or plenty of leftovers you can heat up quickly for nights when the family is running in different directions.

Pre-Cook Proteins
For many meals, the main dish protein takes the longest to prepare. If you can carve out some time over the weekend or one night a week, multitask and make several batches of proteins to use later in the week. Cooking the proteins concurrently lets you pack multiple days of preparation time into a single super-sized session.

Use Time-Saving Tools
Traditional methods have their time and place, but a weekday dinner isn't it. Rely on tools to get the job done faster, like a slow cooker that works hard all day so you can enjoy its labor when you return home or a food processor that takes the effort out of slicing and dicing.

Find more ideas to put meals on the table quickly at Idahoan.com.

Time-Saving Upgrades for Delicious Sides
Mashed potatoes are a crowd-pleasing dish that can be incorporated in a wide range of menus. While they can often be time-consuming, an option like Idahoan can help you put real mashed potatoes on the table in just 5 minutes because they take the time to create mashed potatoes from scratch so you don't have to. This allows you to embrace the staple side dish's versatility by freeing up time for you to incorporate simple twists like these.

Mix it up with all the fixings. From vegetables like corn or caramelized onions to classic garnishes like chopped fresh herbs, you can mix and match toppings for a new take on a loaded smashed sensation.

Embrace Tex-Mex flair. Create your own version of ethnic favorites like traditional Mexican papas. Add lightly sauteed red and green peppers, green onion, green chilis and shredded cheese for a Tex-Mex potato dish perfect for pairing with tacos or enchiladas.

Get garlicky. Add minced garlic and grated Parmesan cheese for a savory burst of flavor that complements the traditional potato taste.

Published with permission from RISMedia.
How to Get Your Kids to Eat More Vegetables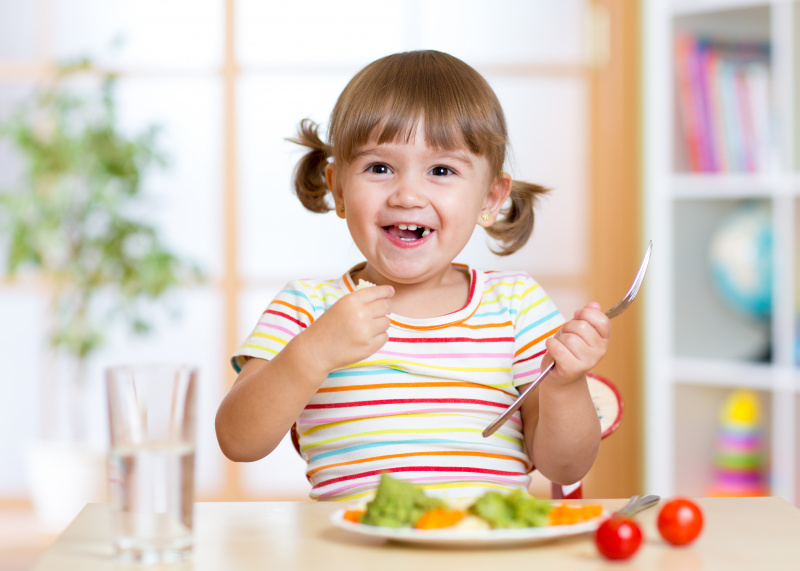 Vegetables are packed with essential vitamins and minerals, but many children don't like them. Instead of fighting with your kids or giving up in frustration, try these strategies to get them to eat more vegetables.

Offer Vegetables in Different Ways
Sometimes kids don't want to eat vegetables because they don't like them prepared a particular way. Try cooking vegetables with a variety of methods, such as sautéing, steaming and roasting to see if your kids prefer one over others. Some children only like to eat raw vegetables.

Cut vegetables into fun shapes or sprinkle some seasoning or cheese on them to make them more appealing. Have your kids try vegetables with hummus, dip or guacamole. When making foods such as tacos or pizza, give your kids a long list of possible toppings, including their favorites and some new vegetables, and let them experiment with various pairings.

Serve salad with dinner on a regular basis. Include different combinations of vegetables so your kids can experience a range of flavors.

Get Your Kids Involved
Your children will be more inclined to try new foods if they are involved in planning and preparing meals. Look for recipes with creative ways to serve vegetables. Teach your kids about where vegetables come from and how they're grown. Take your children grocery shopping with you, teach them how to tell if vegetables are ripe and let them choose some veggies to buy for snacks. Let them help you prepare meals to the extent that they are able.

Keep Trying
Kids are often reluctant to try things that are unfamiliar. If you offer your children a particular vegetable several times (days, weeks or months apart) and it gradually becomes familiar, your kids may become curious and may eventually be willing to try it.

Be a Good Role Model
Children learn and develop habits by watching their parents. Set a good example by eating a wide range of vegetables at mealtimes and for snacks. Kids will also be more likely to consume healthy foods if family members eat dinner together regularly.

Be Sneaky
If those strategies are unsuccessful, look for ways to hide vegetables in foods your children like to eat. If you make pasta for dinner, mix some zucchini noodles in with the noodles you usually make and don't tell your kids. Put some shredded carrots in tomato sauce and other sauces where they won't be visible. Serve mashed cauliflower and let your kids think they're eating mashed potatoes.

Figure Out What Works for Your Family
Many kids are picky eaters, but there are ways to make sure they get the nutrients they need. Look for ways to make vegetables appealing to your kids and, if necessary, be a little sneaky so they get the vitamins and minerals they need.

Published with permission from RISMedia.